The Ultimate Sneaker Trends of 2022
The simple sneaker has evolved considerably since its early days as a humble exercise shoe. A much-desired fashion item, they are beloved by many due to their versatility, comfort, style and functionality. Let's dive right into the best sneaker trends of 2022 to discover the perfect pair of sneakers, for every occasion.
Poppin' with colour
2022 is all about expressing yourself, and what better way of doing so than through some bursts of colour! Injecting some vibrant colours into your look is one of the best ways to freshen your style. Whether it be some attention-grabbing neon colours, or more subdued pastel palettes, adorn your feet with some gorgeously coloured sneakers that will make anyone's day.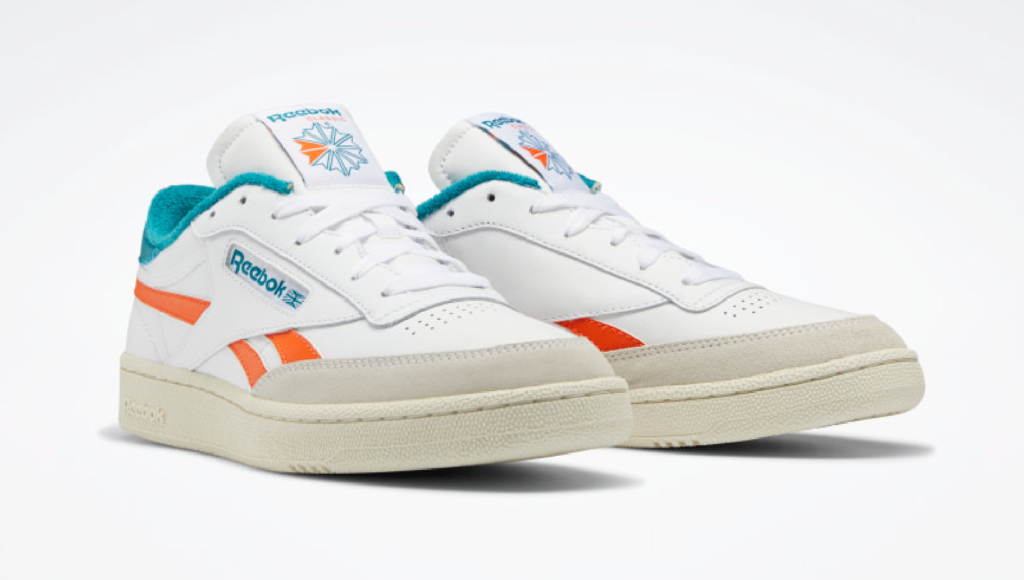 Heading out for a night out with your friends? Slip on a pair of comfortable Reebok Club C Revenge Men's Shoes. These sneakers pair toasted orange with bright teal colours tastefully with a clean white base colour. Regardless of monochrome or bold coloured outfits, this pair of shoes goes well in nearly every occasion.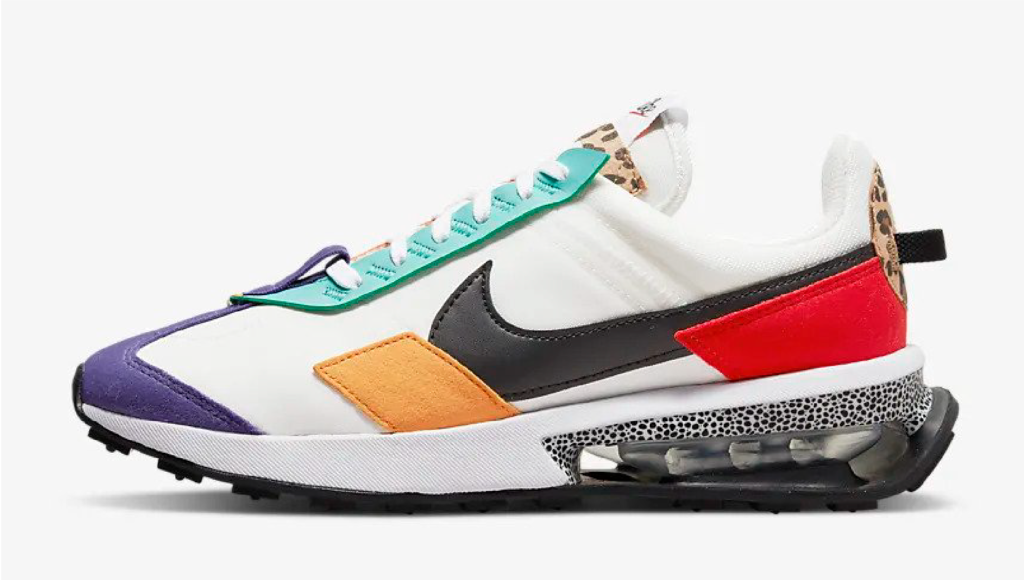 Nike Air Max Pre-Day SE is a prime example of how well-matched textures and bold blocks of colours can never go wrong. It gives a fancy Do-It-Yourself vibe that expresses your contemporary inner artist. With vibrant colours and patterns nicely stitched in one shoe, you're bound to draw attention to your new kicks.
Cream of the crop
The off-white sneaker is a classic and versatile addition to your wardrobe. Deceptively simple, it adds a splash of class to any modern outfit. The best part? It complements almost any colour!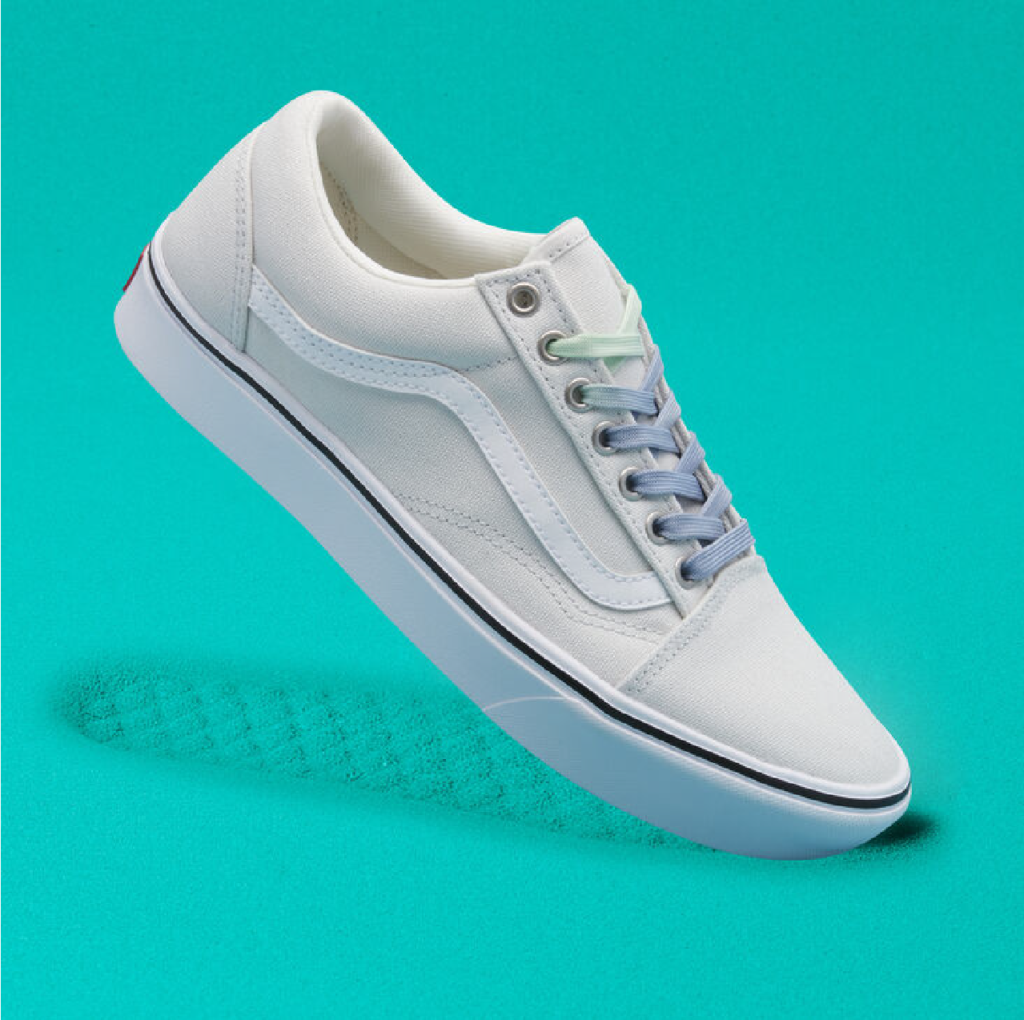 A pair of classic Vans shoes take you back to the nostalgic 90s. Denim jackets and colourful flannels anybody? Since old school is the jazz right now, Laced ComfyCush Old Skool is just that one addition you need for your closet.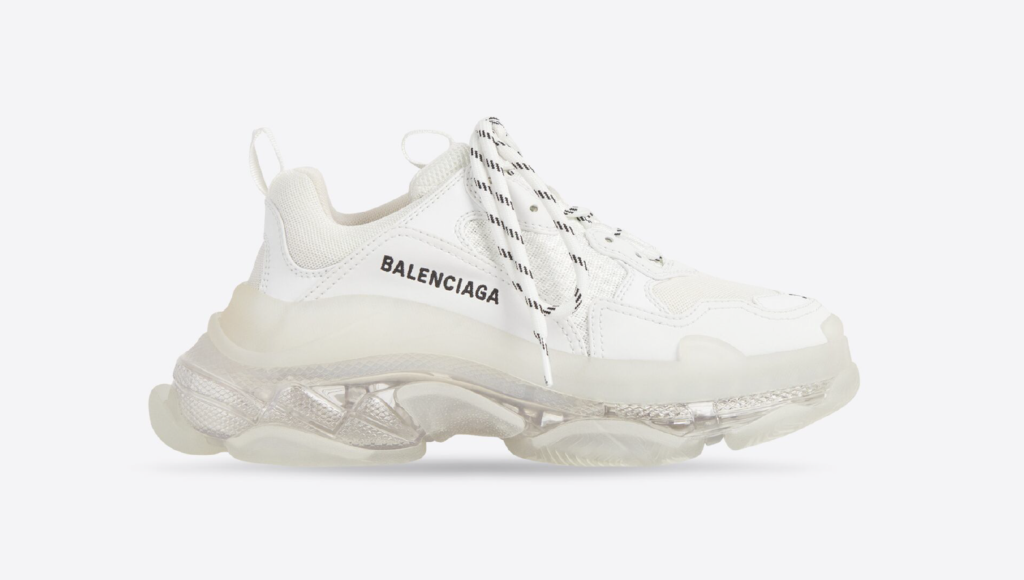 Ready to strut downtown with your Balenciaga sneakers? Balenciaga triple-S off white is a unisex shoes that come in both male and female sizings. This timeless design adds a nice touch of bicoloured shoe laces that complements the minimal white, cream-coloured base design.
Flying high
Dream big with these platform sneakers that will surely lighten your mood and lift your spirits. Give your outfit that extra edge and truly express your individuality with these perfect platform sneakers.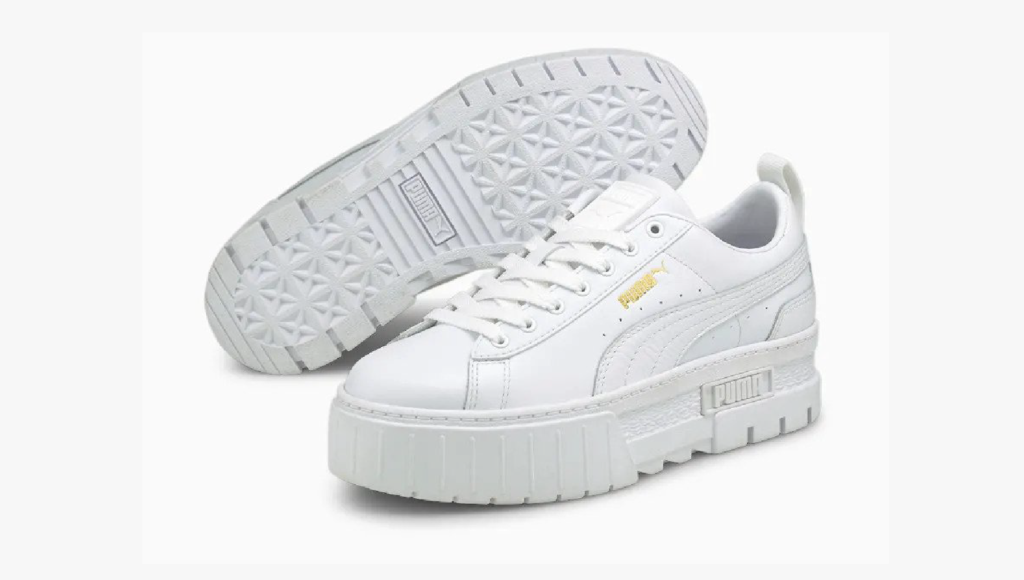 Chunky and reliable, the Puma Mayze Classic Platform Sneakers come in black or white with shiny gold details. Designed for ease and versatility, these shoes do not compromise comfort for style.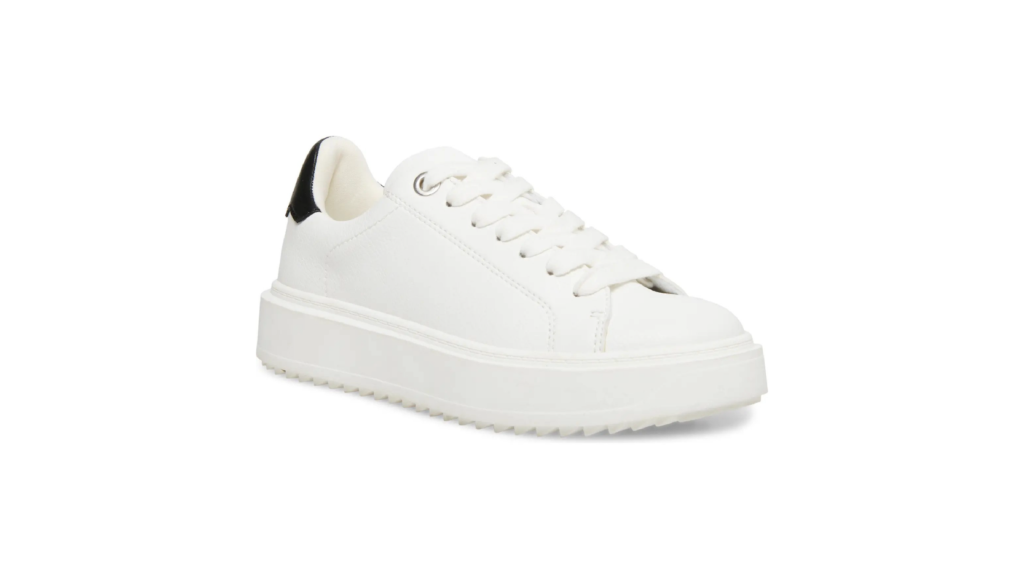 Snatch up a pair of Steve Madden Charlie Platform Sneakers in lace-up style — a blend between cool and edgy. With choices between black, green or rose gold accent colours, these sneakers effortlessly tie in that street-chic look that anyone would be envious of.
A twist on the classics
Classics are great and all, but if you truly want to stand out from the crowd, it's time to mix things up. These sneakers combine the best of both worlds by integrating exciting new designs with the timelessness of classics. The end result? A wicked hybrid pair of sneakers that will sweep anyone off their feet.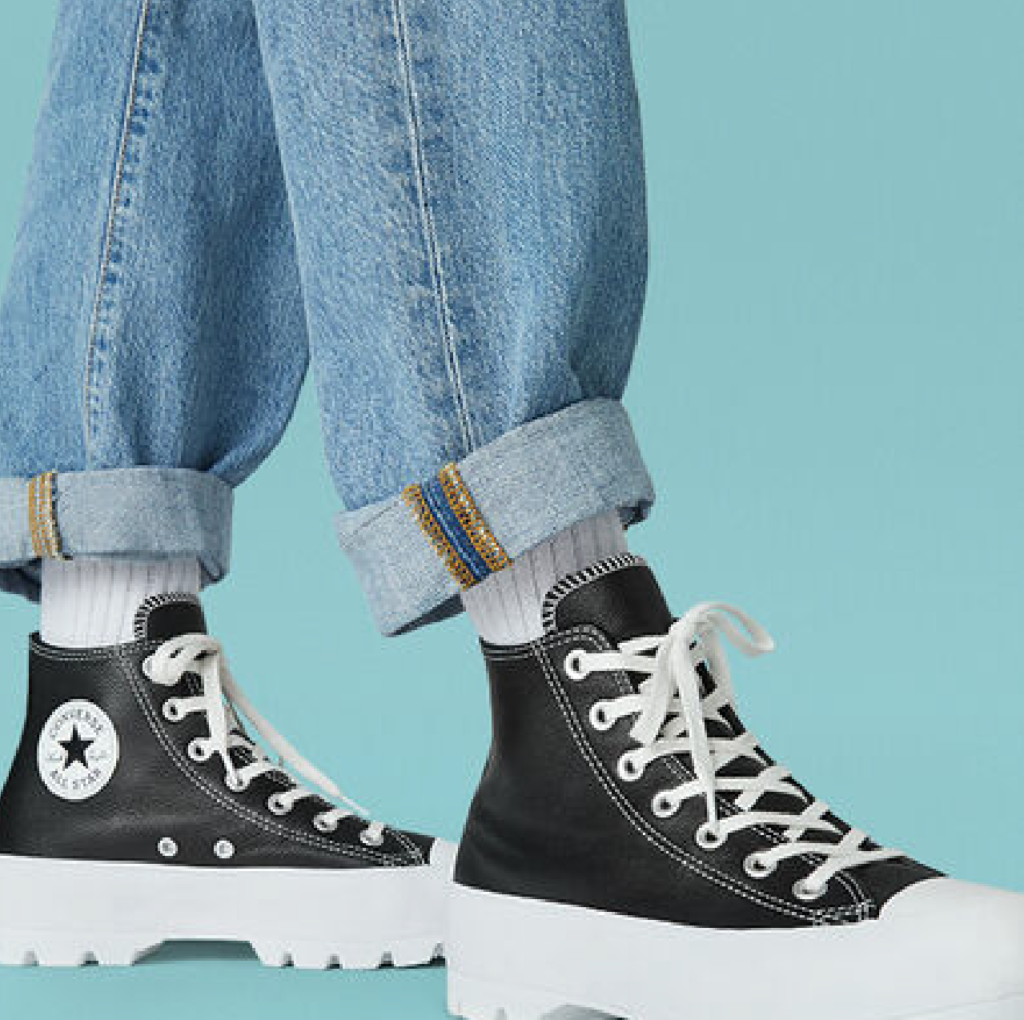 Remember the high-cut shoes that we used to go crazy for? Converse Chuck Taylor All Star Lugged Boot is a combination of shoes and boots. With an edgy, stylish platform sole and our familiar Converse logo, this retro comeback is just that perfect pair you need.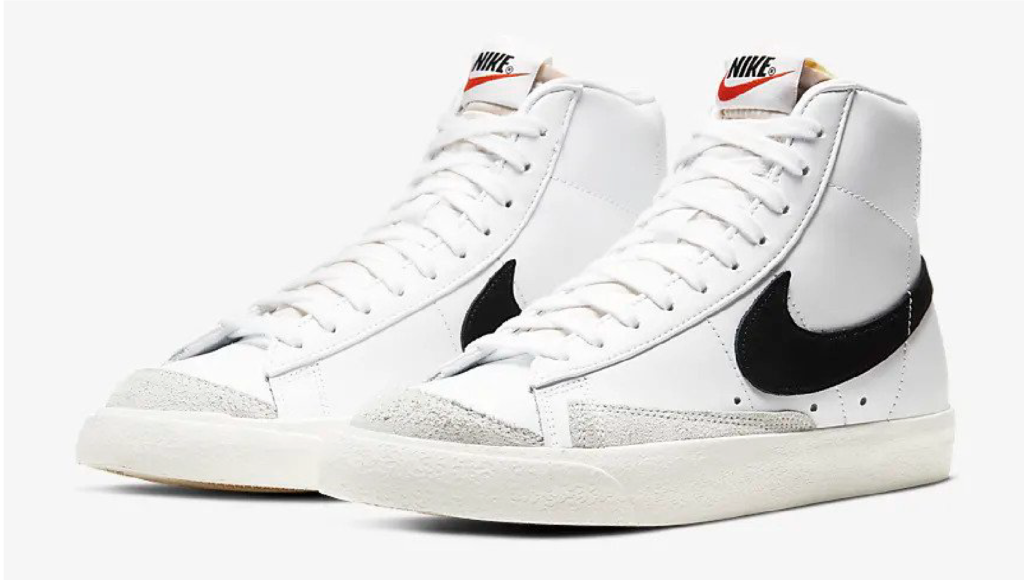 Tennis women's shoes with a twist? Nike Blazer Mid '77 Vintage is a sporty high-cut with a timeless design. Whether you're going neon, muted or bold, these sneakers skyrocket your style with ease.
Looking for a storage space for your collection hobbies? We have the perfect solution for you. Contact Storefriendly today for a storage quotation!