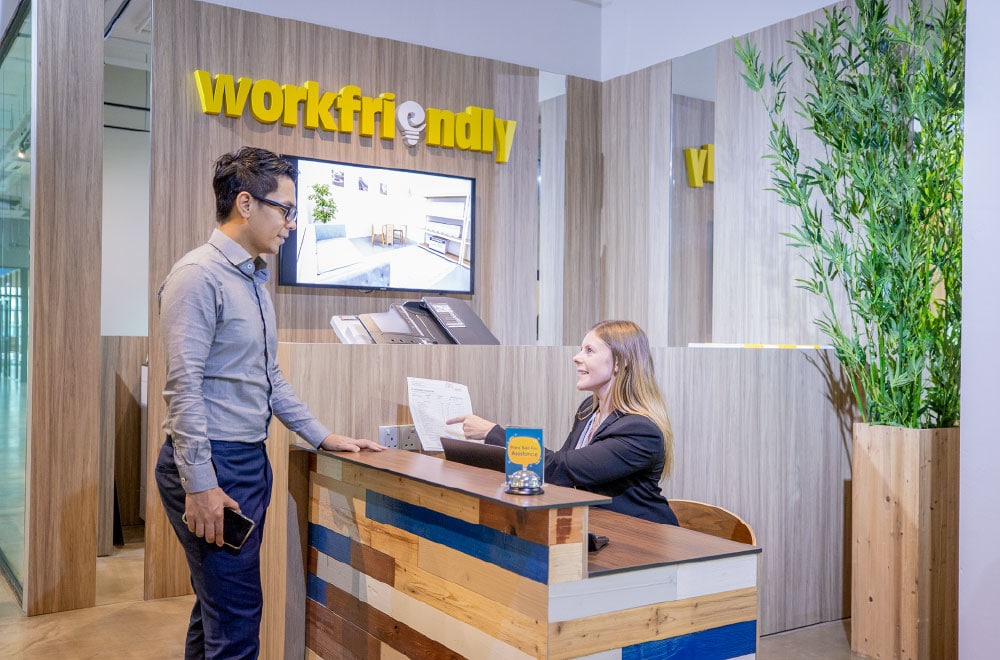 Book An Appointment
Customise and deck out your private workspace units to your liking.
Workfriendly Workspaces
Workspaces to Suit Your Needs
Workfriendly offers a variety of workspace in both private and coworking settings. Pick a workspace that best suits your business from a wide variety of room size and Workspace options.
Workspace can be fitted out for day-to-day working operations as well as racking and shelving units for storage.
Our Workfriendly Trade units are located close to cargo lifts and are perfect for business dealing with large quantities of inventory or bulky items.
Workfriendly business units on the other hand are more suited for business that require a more private and quiet setting. Essentially a coworking space/area fitted out with private workspaces of various sizes.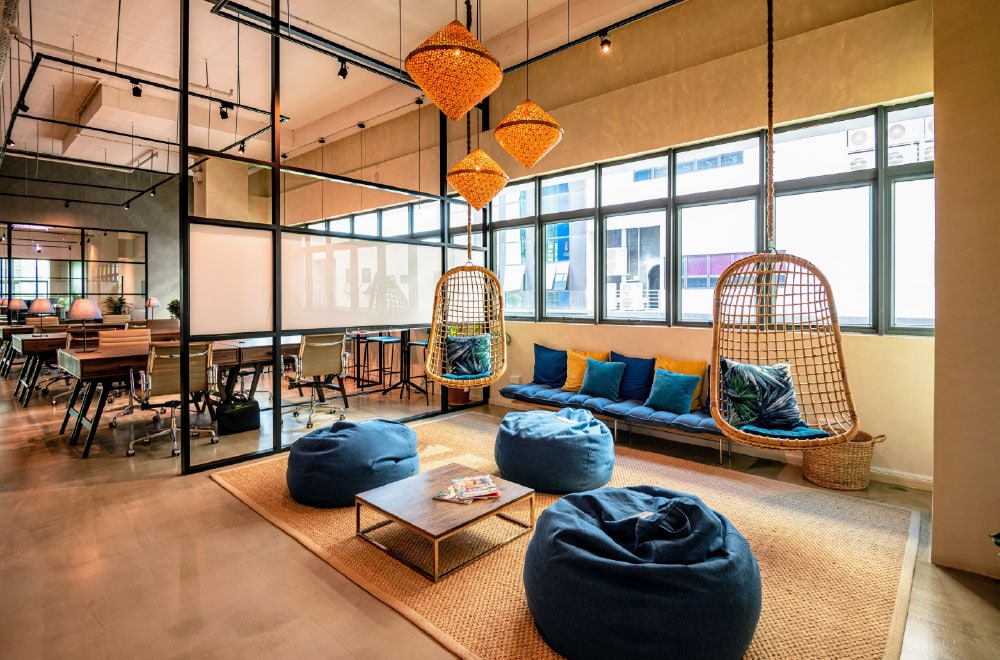 Friendly, Affordable Co-working Spaces
One of the many various services offered by Storefriendly; Workfriendly's vision is to be innovative with new tech solutions in order to offer affordable and never-before-seen storage and private and co-working spaces in Singapore. Workfriendly Co-working space Singapore offers everything you need to run your business in Singapore. Whether you require a coworking space in Singapore, event spaces, meeting rooms, dedicated desks or a private workspace in Singapore, Workfriendly Singapore has the perfect space solution for you and your business.
Workfriendly Singapore has a wide variety of co-working spaces in Singapore so you can run your business in one convenient location. Our coworking space in Singapore was designed to assemble everything you need to effectively run your Singapore business in one convenient location. At Workfriendly Singapore. you can create and attend networking events in our private event spaces, meet clients, host board meetings, work at a dedicated desk and relax with like-minded people in one of our cowork space Singapore.
At Workfriendly coworking spaces Singapore, we believe that a coworking space with storage is a smart, flexible and customisable workspace solution. Our fully-fledged, all-in-one innovative co-working space offers an array of value-added amenities and services to help you grow your businesses.
Testimonials
See what our customers have to say

Shoutout to Zul, Favian, and the Storefriendly team for their excellent support and service. If you have a small business that needs scaleable storage, you really should check them out without hesitation.
Sheng Hui Oo

This is the best thing I've done this month. Service is fantastic. Mr Hafiz was a tremendous help with getting the right storage space for me and the sign up process was seamless, easy and efficiently done.
Stella Skuba

The staff is very helpful especially when it comes to understanding my storage requirements. All in all great experience. Loving the free move promotion too.
Sean Goh Pei Zhe