Tidying, Decluttering and Organising Your Home
You're racking your brain trying to figure out a good spot for your Zoom meetings because your house's a mess. Or perhaps you just want to make yourself more comfortable and productive at home? A change in environment could be what you need to get through the remaining 2 weeks of quarantine. Especially during this COVID-19 situation, it's more important than ever to keep your home clean, tidy and clear of the virus.
But the process of decluttering and organising can seem quite daunting. So, we recommend you tackle smaller areas in your house at a time.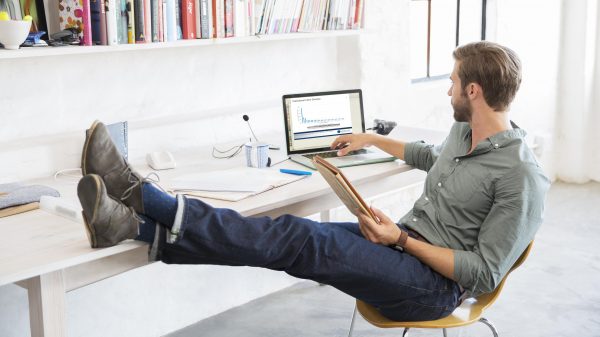 Start with your bedroom
When decluttering and organising your home it's always a great idea to start with your bedroom. You'll probably find that areas such as your cupboards, wardrobes, drawers and under the bed quickly become dumping grounds for loose items. We're all guilty of stashing things away — out of sight out of mind. But, this just transfers the mess from one place to another which doesn't solve anything. So, start tackling these smaller loose items and sort them into proper drawers, shelves and storage bins. This small exercise will help you start giving each item a proper home and space. For miscellaneous items that you rarely have use of, such as trophies, memorabilia, travel keepsakes, consider putting them into storage.
Now on to your clothes. Start by pulling out pieces that you'll no longer wear. Sort them into one of two piles; one to be donated and another to be disposed or recycled. If your wardrobe still feels cluttered and full, take out your seasonal items and put them in a box to be kept away in storage.
Repeat this process for your shoes, hats and other wearables.
Once your bedroom is organised and tidy, you won't want to ruin them by dumping miscellaneous items into them from around the house when you tidy the rest of your home.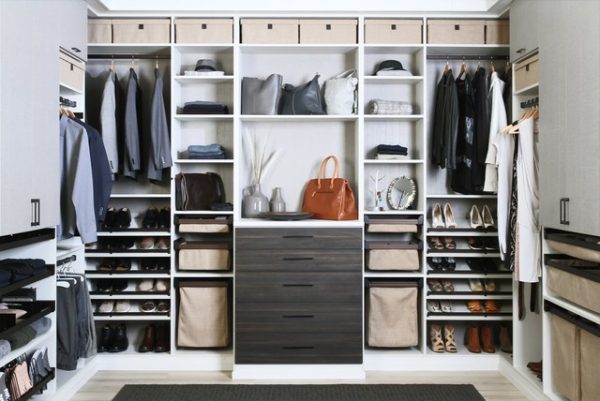 Living Areas
Next, tackle the main living areas. Vacuum the floors, dust the curtains, wipe down the cushions and start putting the loose items (such as books, electronics and magazines) in their rightful place. If you have a gaming setup like an Xbox or a PlayStation, put the controllers away and make sure no cords are laying around the floor.
Once you've tidied up the space, implement changes and habits to maintain the cleanliness. If your controllers and electronics keep taking over, place a small box, basket or organiser in your TV cabinet or under your coffee table to keep them neatly tucked away when not in use. For keeping books neat and tidy, invest in a bookshelf, or section off part of your cupboard to use as a makeshift bookshelf. Remember that every item should have a proper place to be stored away. Make a mental habit of neatening up the cushions and putting things away at the end of each day.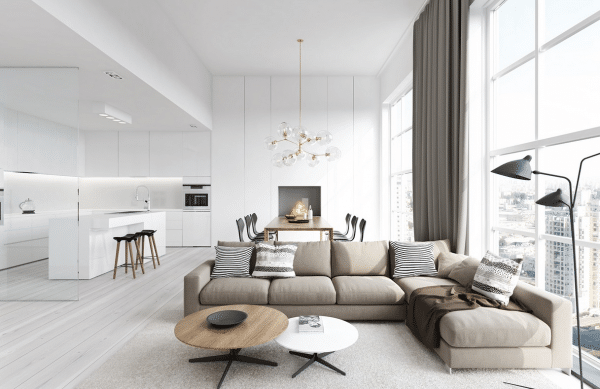 Bathroom
If you are like most people out there, chances are, your bathroom countertop needs a bit of cleaning up. Common items that lay on these countertops are toothbrushes, toothpaste, makeup, aftershave, combs and hairbrushes, shavers and perfumes. It's important to keep your countertops and sink areas clean, hygienic and tidy. So, organise these items into separate draws or place them into their respective holders and shelves. If you don't have enough draw space, try a DIY wall shelf or get stackable organisers for added space.
Most importantly, go through all your products and check if they're past expiry or are things that you've stopped using. If you have five half-used moisturisers lying around, a makeup palette that you'll never use or a bottle of cologne you received as a gift you don't fancy, you should dispose them or donate to someone who would have better use for them. We suggest you only donate and pass on unused personal care items for reasons of hygiene. Now you'll feel much better getting ready in your clutter-free bathroom.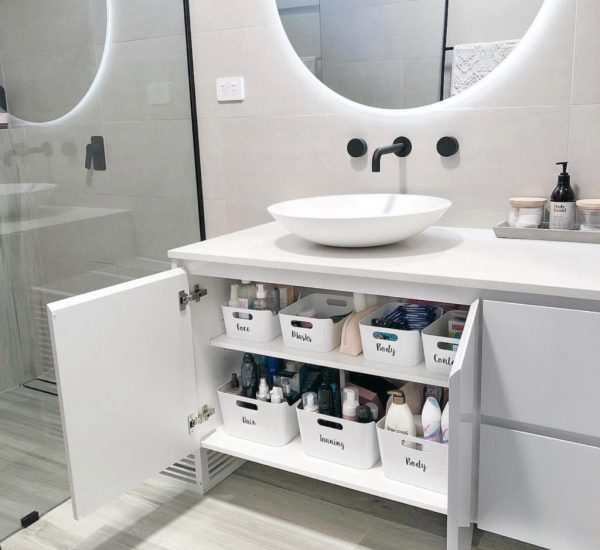 Kitchen
As a very high-use room, the kitchen is most at risk of becoming a disorganised mess. Time to take the chaos out of cooking and get organised. Sort and stack your Tupperware, pots and pans into shelves. Nest small containers inside bigger ones to make more efficient use of your draw and shelf spaces and sort through your utensils with proper draw organisers.
To tame your overflowing pantry, use boxes and containers to sort the different food products. Segregate different shelf areas to organise seasonings, canned goods, snacks and other dry goods. Keep the everyday used items on reachable shelves and label these sections so other family members will know where to put these items back after use. This reduces the need of having to clean and reorganise your pantry constantly.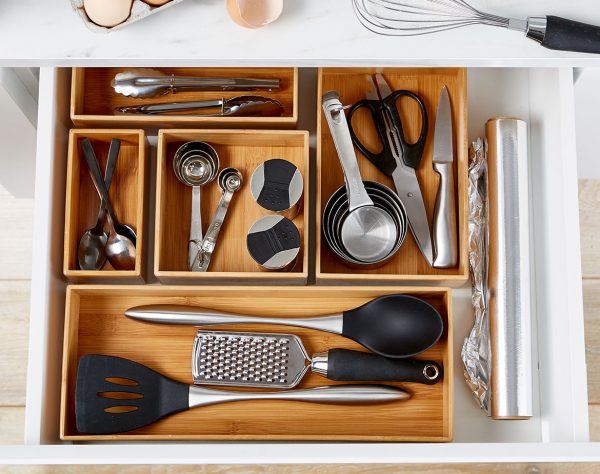 Other Rooms
If you're fortunate enough an extra/unused room, go through the same steps as above. 'Rehome' random loose items in the room, declutter and dispose of things that you have no use for. When you clear out the clutter, you make space for productive things to come. You'll have space now to do morning workouts while you stay at home, or what about giving yourself a nice desk area to work from home.
For the less-frequently-used items, opt to relocate them into a storage space. It's the practical choice where you still have access to them whenever you need it, without taking up too much space in your house. After all, getting storage is easy and hassle-free with free move-in transport by Storefriendly.