Self Storage and Camping: The Best Way To Organise Your Equipments
Embarking on a camping trip can be an exciting and adventurous experience, but it's crucial to keep your camping equipment organised and safe. Self storage provides an excellent solution for campers to store their gear when not in use. In this blog post, we'll explore the best practices for storing camping equipment, the ways self storage enhances camping adventures, and how self storage accommodates campers of all kinds, whether they're using tents or trailers.
How to Store Your Camping Equipment
Properly storing camping gear is essential for its longevity and ease of use. We'll delve into various storage techniques for different camping equipment, such as tents, sleeping bags, and other gears. Discover the benefits of using containers to keep your gear protected from dust and pests. Learn the most effective ways to fold and store tents to avoid creases and ensure they're ready for your next outdoor escapade. Additionally, we'll discuss the advantages of keeping your gear in its original bag or rolled together to maintain organisation.
How Self Storage Enhances Your Camping Adventures
Self storage is a game-changer for avid campers, as it offers secure and flexible options for storing their equipment. Discover how self storage units provide a safe and monitored environment, allowing campers to leave their gear behind without worries while extending their camping adventures. Whether you want to continue exploring the wilderness or return home early, the freedom to access your gear at any time from a self storage unit is an invaluable benefit for every camper.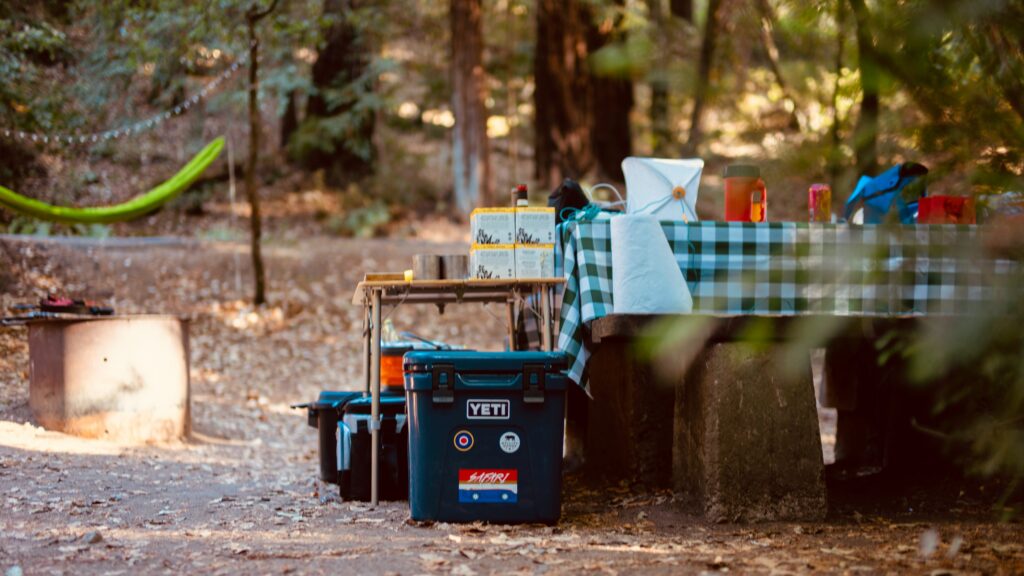 Self Storage for All Kinds of Campers
Camping comes in various forms, and self storage caters to the needs of all campers. From tent enthusiasts to those using trailers, self storage offers a versatile solution. Learn how campers using tents can utilise self storage to keep their equipment and accessories in top condition between trips. For those with trailers, discover how self storage provides an ideal space to store pillows, furniture, and other camping essentials, making it easier to get ready for the next outdoor adventure.
With self storage as your camping gear's alloy, you can take your outdoor adventures to new heights. By following proper storage techniques, your camping equipment will be well-preserved and ready for your next expedition. The convenience and security of self storage units enable you to prolong your camping experiences or wrap them up early, without the hassle of lugging gear around. Whether you're a tent enthusiast or a camper with a trailer, self storage offers the perfect solution to keep your camping gear organised and accessible, so you're always prepared for your next unforgettable adventure.
If you're looking for a reliable self storage partner to streamline your camping gear organisation, look no further than Storefriendly. Their climate-controlled units and flexible storage options cater to the unique needs of every camper. Contact Storefriendly today to explore how their self storage solutions can enhance your camping experiences and provide the freedom to focus on what matters most – enjoying the great outdoors!