Why Storefriendly?
Find out why we're the best at Storage
Why store with Storefriendly?
Make Space For The Future

No long-term Commitment

Hi-Tech Robotics

24/7 Access & Security

All Day Air-Con

Friendly Convenience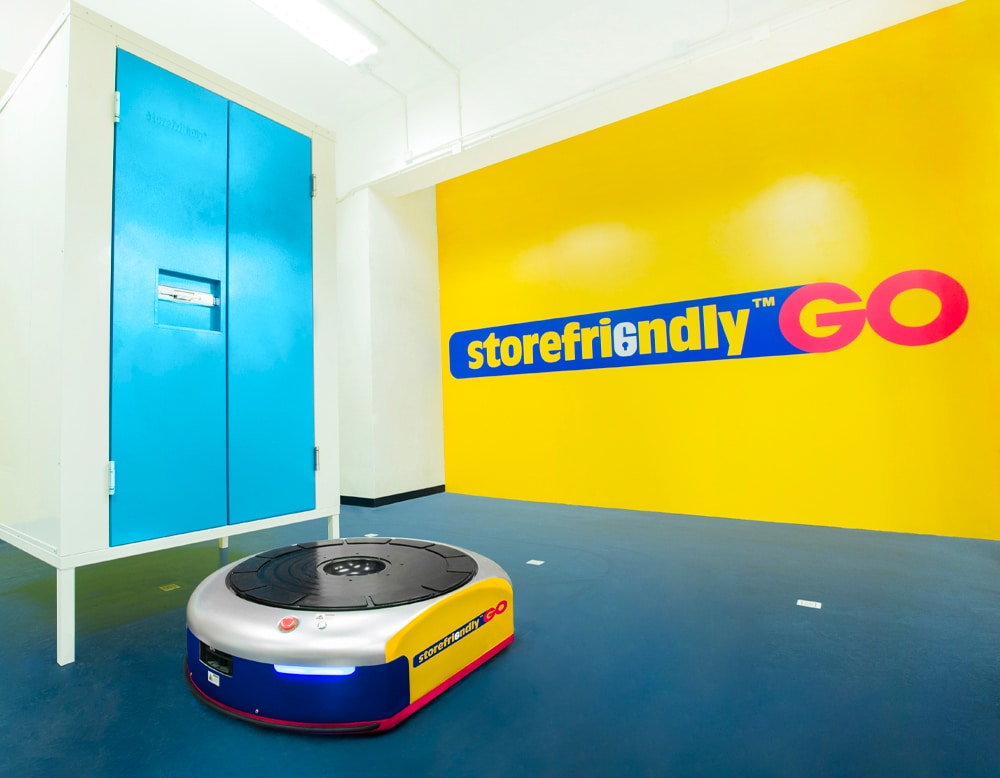 Cutting-Edge Robotic Technology
Storefriendly is the only automated self-storage provider in Singapore. With cutting edge GObot (robot) technology, experience a whole new way of storing your precious items. Our dedicated robots store away your personal cabinets into safe and secured, no-man zones that are 24/7 air-conditioned. Have peace of mind when storing away your items with us. With facial recognition technology, Storefriendly make sure that our facilities are extra safe and super secure so you can have peace of mind when storing away your items with us.
High-Tech Security
If you store your valuable goods, with Storefriendly, we will protect them. With Facial recognition technology,CCTV on each space and security personnel, your valuable goods are protected 24/7. No one enters our Storage centre without authority. You lock your space and keep the key. Your goods secured by Storefriendly.