Why Workfriendly surpasses other flexible workspace options
With so many coworking and storage space springing up in Singapore, it can be difficult to figure out which option and company is the best for you. Here at Workfriendly Singapore we have a variety of options for you: from the usual hot desking options to the more private business units, self-storage-space-inclusive option. Here are some reasons why Workfriendly is the best choice for everyone, from the budding entrepreneur to the growing company.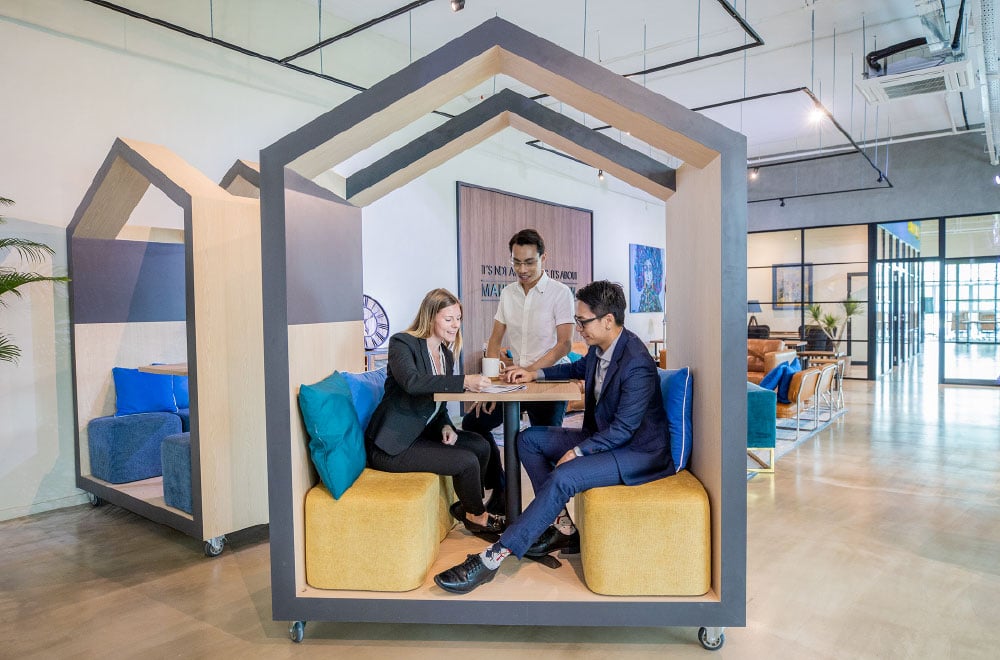 Coworking spaces
Our open concept floor plan coworking spaces in Singapore make collaboration easy. They make for a perfect working space for small businesses and freelancers. All the spaces contain fun and useful amenities such as a pool table, pantry and lounge areas which. These environments are great to grow and expand businesses. This "lifestyle" approach to working will allow you to meet different talents under one roof. These spaces are great for fostering connections, which can be hard if you work alone.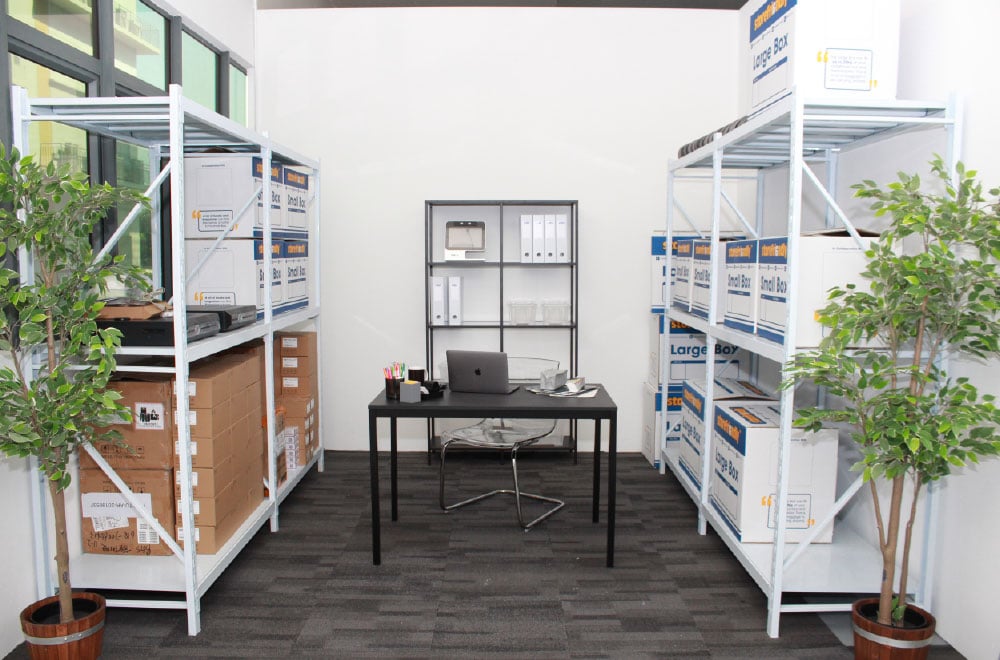 A variety of workspaces
Here at Workfriendly Singapore we offer a variety of workspaces for both private and coworking settings. We have workplaces and a variety of room sizes for all your business needs. Workspaces can be fitted out for day-to-day working operations as well as racks and shelving units for storage space. We also have Workfriendly Trade units located close to cargo lifts. They are perfect for businesses dealing with large quantities of inventory or bulky items.
Our Workfriendly Business units are more suited for businesses that require a more private and quiet setting. These units are essentially coworking spaces fitted out with private workspaces in various sizes.
Business storages for all
Most businesses require storage space of some kind, whether it is for inventory, important documents and paperwork, promo gear or even excess furniture and seasonal items. You can customise your workspaces at Workfriendly with a variety of self storage options, so you have enough extra space in the environment such that it remains clean, organised and clutter-free.
Storage of different sizes
Workfriendly Business also offers work spaces and storage space in a wide variety of sizes. Room sizes range from 100sqft to 400 sqft, with air-conditioning and the option for windowed units. The 'close-to-cargo-lift-access" option, Workfriendly Trade, offers average room sizes from 150sqft to 400 sqft. These offices give you enough extra space to store all your items.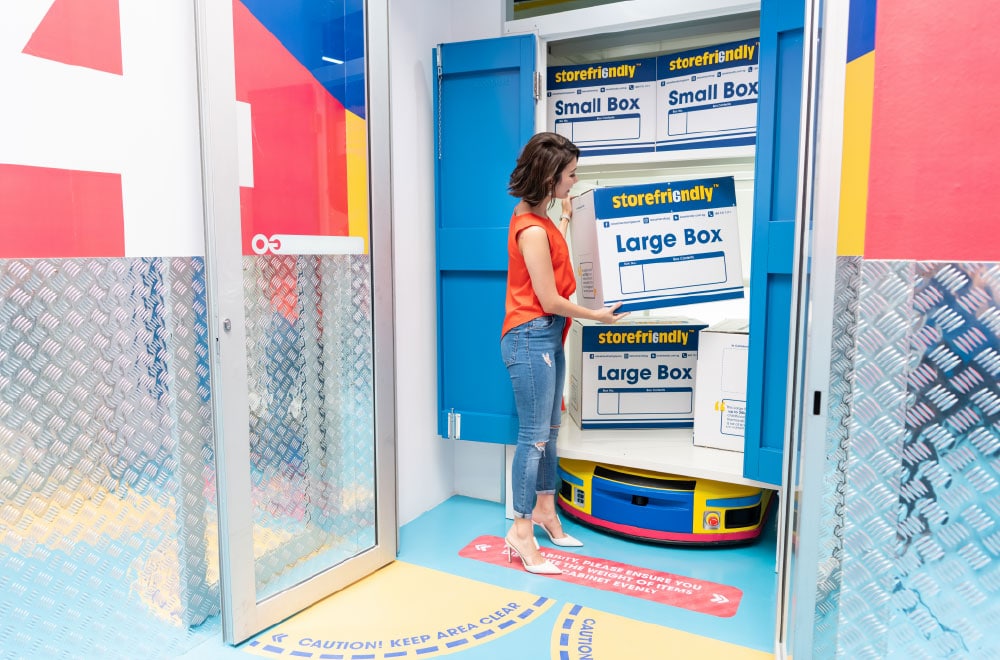 Contactless storage
We also have a robotic storage space option, where our resident GObot, Gary, will carry and deliver your personal storage space cabinets to designated terminals. Once done, Gary will transport back your cabinets into a safe no-man zone. You can access these storage options via pin-code access, 24 hours a day.
For more information or to view a space, you can contact us at +65 9760 3489 or book an appointment here.