Top 5 Most Amazing Workplaces
Snazzy office space sets the tone for how customers perceive your business and how well employees work. The world's most powerful companies provide lavish workspace to attract the top employees in their fields and encourage them to stay, but you do not have to be on the scale of Apple or Facebook to offer a great work area.
Whether your company just began or recently celebrated a milestone anniversary, you can offer employees an efficient and productive space. Many office buildings rent space, so you can lease what you need and scale your space as you scale your business. Many large complexes, including venerable buildings in New York City on the famed Lexington Ave., have undertaken renovation projects to modernize their digs. 601 Lexington Ave. updated its lobby and dining options while the complex at 400 Madison Ave. transformed itself with a hotel feel adding conference rooms, bookcases, and dining options. Although these buildings do not fall into the same category as Shared Workspace or group offices, they know that they must compete with those. At 1221 Ave. of the Americas, the property owners added two coffee bars plus pod seating. The results at all three buildings gave the long-existing high rises the feel of the interior of the cool, West Coast digs of Apple or Microsoft's Redmond within the city that never sleeps.
How can you achieve the same look for your office whether located in Akron or Altoona?
Design a Multi-Functional Space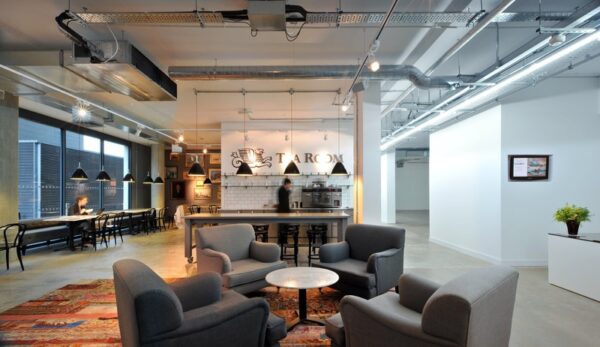 People like being able to use the same room for conferences as for coffee. Fold-down or fold-out tables and drop-down TV screens make a space more versatile.
Provide a Workspace That Works for Each Person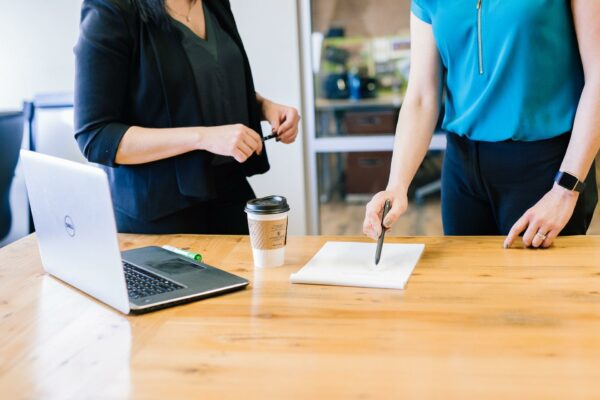 That means you need a shared space for those who work best in a group and offices in which an individual can enter, close the door, and work in silence and solitude. Not every person works the same way and you need to make the space productive for each and every person, a top point of every great manager.
Break Areas Help People Enhance Their Productivity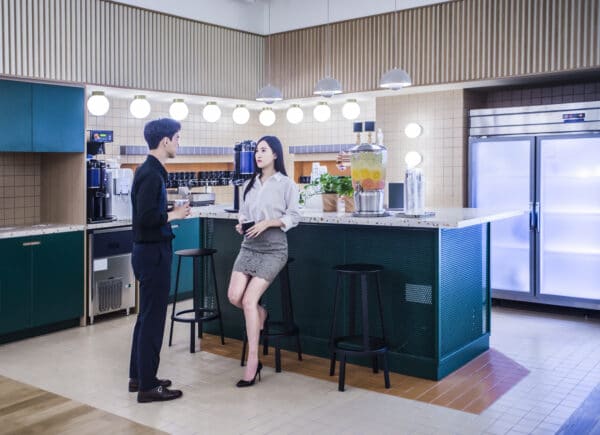 By doing this, they can have a few minutes away from their desk or meetings. This could consist of coffee bars, a ping pong table, tables and chairs set up outside the office, etc. You do not need the infinity swimming pool of the major corporations' offices to give people a break from work, meetings, and yes, you. The spaces should allow people to set away from everyone and everything as well as providing an opportunity for conversation if they choose that.
Make Everything Accessible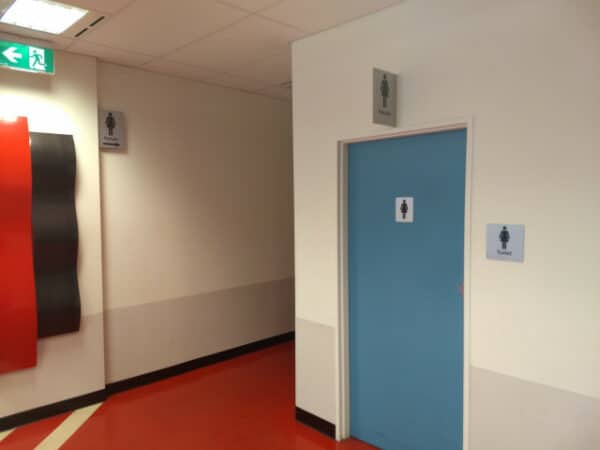 Every person should be able to access every area. Pay special attention to bathrooms since comfort makes people more productive.
Provide for Ergonomics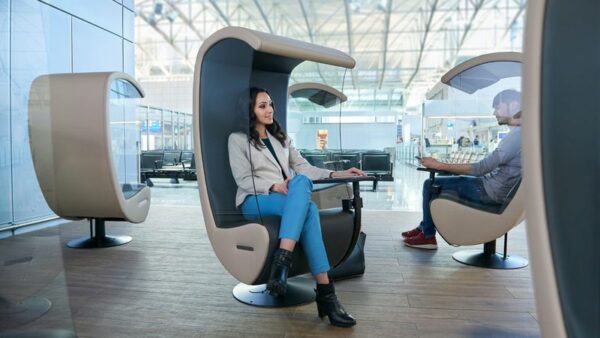 You need desks of the appropriate height, chairs that adjust, computer screens an individual can position for comfort.
Allow for Various Lighting Needs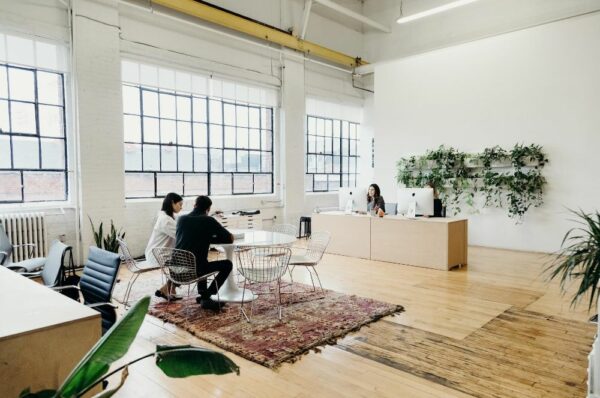 Each person should have a work area they can enter and adjust the lighting. Some require softer light while others may need very bright light for detailed work.
Ask First
When you undertake a renovation or redesign, the quickest way to success is the direct route. A company in startup phase has no or few employees, but an established business should ask its people what they need and provide it. This means you spend the money on what will actually retain quality employees, improve morale, and increase productivity.
While you do not need to copy the designs of the major corporations, you can draw inspiration from them. Some of the coolest offices in the world offer state-of-the-art Workspace with numerous break areas. Try these five suggestions for inspiration:
Bark of Columbus, Ohio: The dog-friendly Workspace hosts about 50 canines per day as well as its human employees. The floors and seating areas wipe clean so fur and accidents pose no problem. An open office space, closed offices, and recessed, oversized bunks offer three ways to work plus, you can catch a catnap with your dog if you like.
JoyTunes of Tel Aviv, Israel: Play the piano on breaks. Adjust the lighting at your desk to your liking. Roam the bookshelves. Light wood furniture, plants, and airy, skylights make this an office to which everyone likes to commute.
Vital Proteins of Chicago, Illinois: Look to this company for inspiration if you need to renovate an industrial space. Once a chicken processing plant, the now corporate headquarters, located a coffee bar under its main staircase and turned two-thirds the width of the staircase into a meeting space. The second-floor offices use a modified cubicle design.
Apple of Cupertino, CA: Yes, it makes the list for its well-lit, spacious offices; unique, circular building design; seven cafes; and fitness center. Worked all night? Catch a shower down the hallway. The complex has its own theater plus a restaurant that can seat 3,000.
Microsoft of Redmond, CA: Rural companies should check out these offices for design ideas including its treehouse meeting rooms complete with flat screens and PowerPoint capabilities. The campus integrates technology and nature, encouraging employees to break outside and enjoy the fresh air. You also get two dozen indoor dining options.