The Future of Storage is Here
When looking for a Self Storage facility that suits you and your needs, you're probably comparing storage facilities near you, looking at their deals, unit sizes and access hours. The truth is, most facilities you come across will be exactly the same. But what if there was a facility that was actually different from the rest? One that actually offers better deals, more benefits and even has storage robots that do the work for you? This is where Storefriendly Self Storage Paya Lebar comes in.
Try Before You Buy
You'll find that most storage facilities will offer the same free month storage deal, however, they always come with a catch. You may get one month free, however, you have to commit to a two, three or even six month sign up to get the deal. At Storefriendly Self Storage Paya Lebar, they have a 'try before you buy' policy, allowing you to move-in to their facility and trial a unit for an entire month for free BEFORE you sign up. There is no obligation of sign up for this deal and no hidden costs or tricks. If you decide that you don't need storage after all, you are free to leave after your month trial without signing up or paying a cent!
Storage Robots and Unrivalled Technology
What if we told you that Storefriendly Self Storage Paya Lebar had storage robots that not only help keep your items safe and secure but actually do all the heavy lifting and groundwork for you? Controlled by your smartphone, Gary the GObot can transport your belongings to and from your storage space. If you have valuable items that need storing, Storefriendly has secure no-man zone areas that are only accessible by robots, ensuring your privacy and peace of mind. In addition to this, the facility features top of the range security including unique facial recognition technology to unlock your unit, making Storefriendly unmacthed, industry leaders in technology. The future of storage has come early to Storefriendly.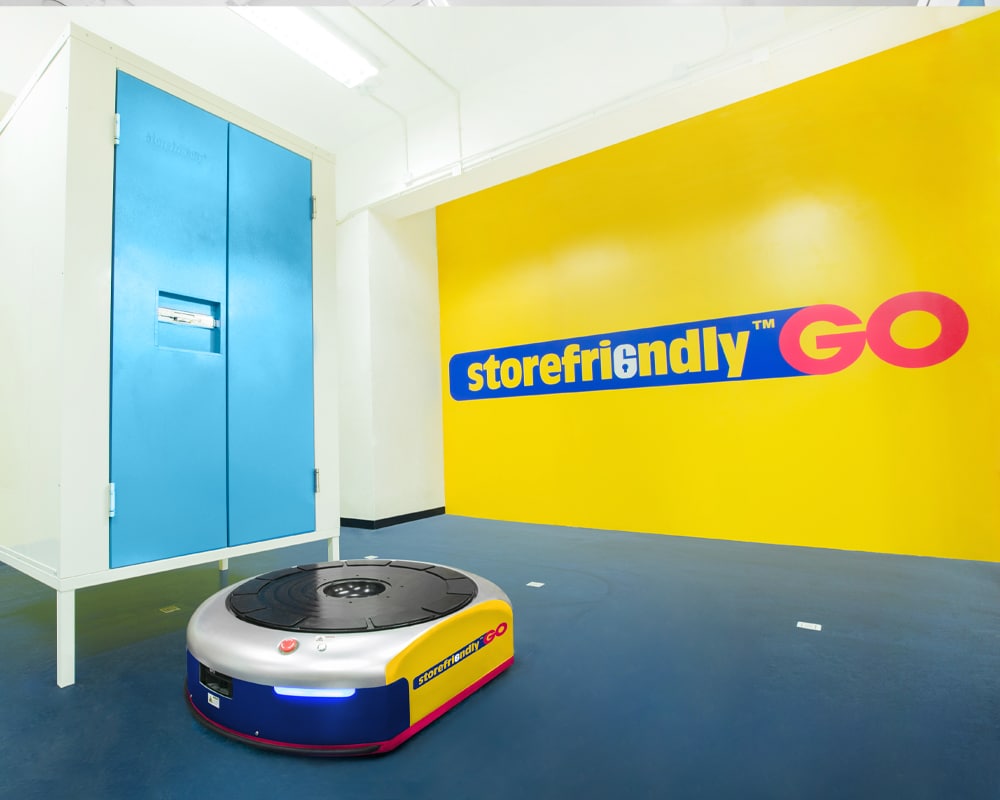 Fitted Out Business Storage With Free Wifi
Most facilities offer business storage but do they have business storage units fitted out with carpet, shelving and complimentary free wifi? Storefriendly Self Storage Paya Lebar does! With custom workspaces, Storefriendly's #workfriendly options allow you to store, work and manage your business in one convenient location. On top of this, Workfriendly units have easy loading access making them ideal for moving stock and inventory, have packing and shipping supplies perfect for e-commerce businesses and even have specialised meeting and event areas tailored for your business and personal events. By using Workfriendly rather than renting an expensive office, you will reap more benefits and save more money which can be invested into your business growth.
Storefriendly Demand
If you don't own a car and don't know how you will be able to move your belongings into storage, you needn't worry, Storefriendly Self Storage Paya Lebar can pick up your items and move them into their facility for you. All you have to do is place your items into a box, fill it up and Storefriendly will come and pick it up and take it back to their secure facility for safekeeping.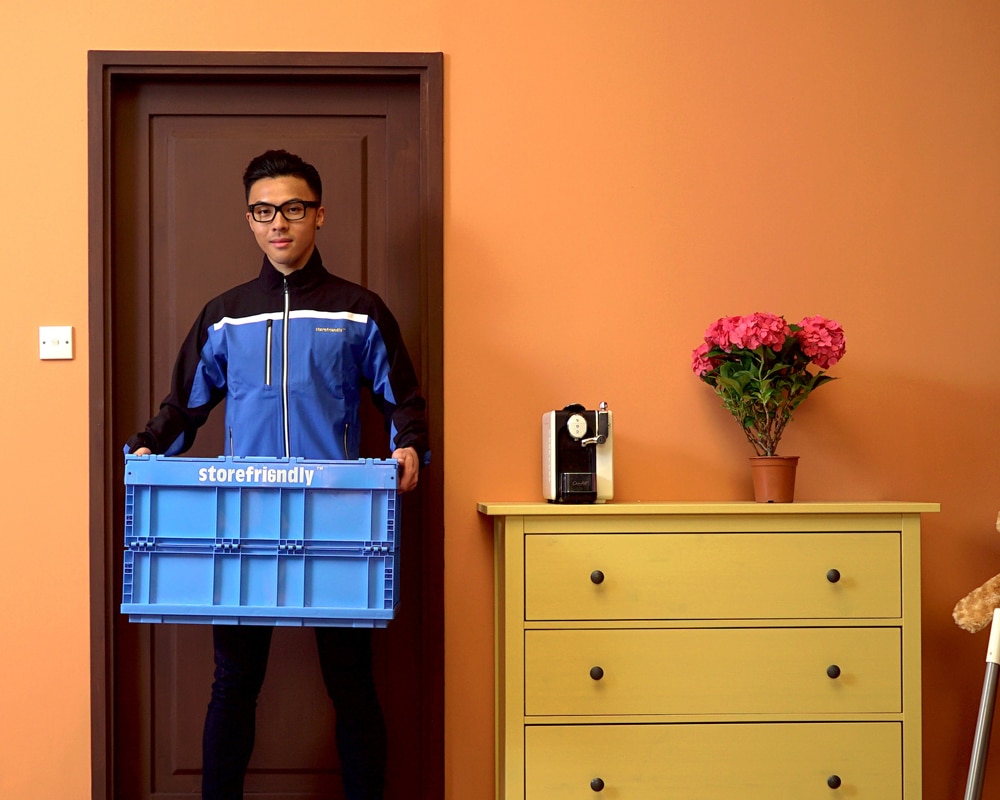 This is only the tip of the iceburg when it comes to the benefits of Storefriendly and why they are the leading Self Storage provider in not just Paya Lebar, but the whole of Singapore. To find out how they can help you and your space saving needs, contact the storage experts today.