Local Sights to explore in Balestier
While Balestier seems to be a mostly residential estate lodged between his more interesting brothers Thomson and Toa Payoh, it has a new history and many fun activities for the whole family. Balestier Road was named after Joseph Balestier, the first American Consul to Singapore, appointed by President Andrew Jackson in 1837. Besides the historic shophouses, Balestier is also home to a coffee factory, a museum dedicated to Sun Yat-Sen, heritage trails, and more. Here are some places to explore in the Balestier area.
Lam Yeo Coffee Powder Factory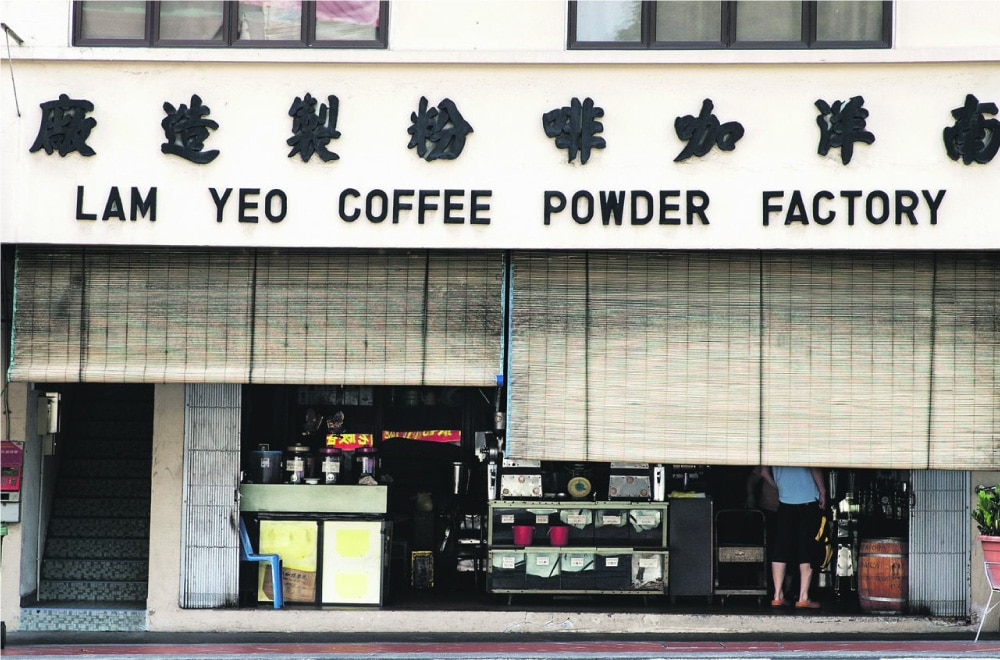 Source: Google
This local coffee brand was founded in 1959 by Tan Thian Kang, a former assistant editor at the now-defunct newspaper, Nanyang Siang Pau. The brand name is a Hokkien translation of the word "Nanyang" and the company specialises in both local Singaporean 'kopi' and modern gourmet coffee. Lam Yeo produces two kinds of blends: Legacy and Speciality. Their Legacy Blends consist of beans from the region and are best consumed black or with condensed milk. Their Speciality Blends are made out of beans from all corners of the globe. Lam Yeo will even help grind the coffee beans based on the machine you have at home if you do not have a grinder at home!
Sun Yat Sen Nanyang Memorial Hall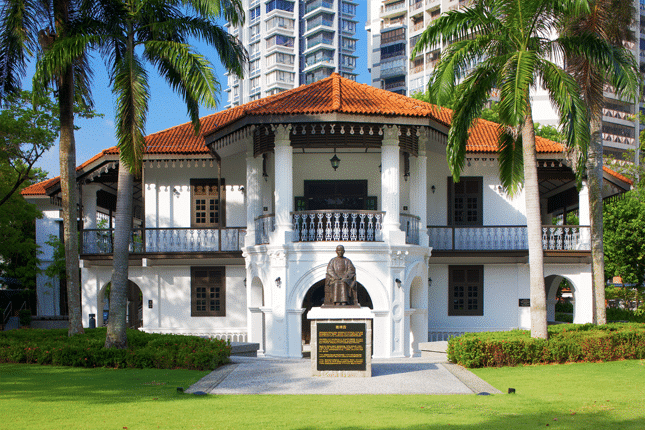 Source: Google
Built in 1902, this villa was owned by Singapore pioneer and rubber magnate, Teo Eng Hock from 1905 onwards. Teo offered the place to Dr. Sun Yat Sen when the latter chose Singapore as the nerve centre of his revolutionary movement in Southeast Asia. This museum was reopened to the public on 9 October 2011, providing some lesser-known facsimiles of Singapore's involvement in the 1911 Revolution. The museum is open Tuesdays through Sundays, from 10 am to 5 pm, with the last admission at 4.30 pm. Admission is free for all Singaporeans and Permanent Residents!
Buildings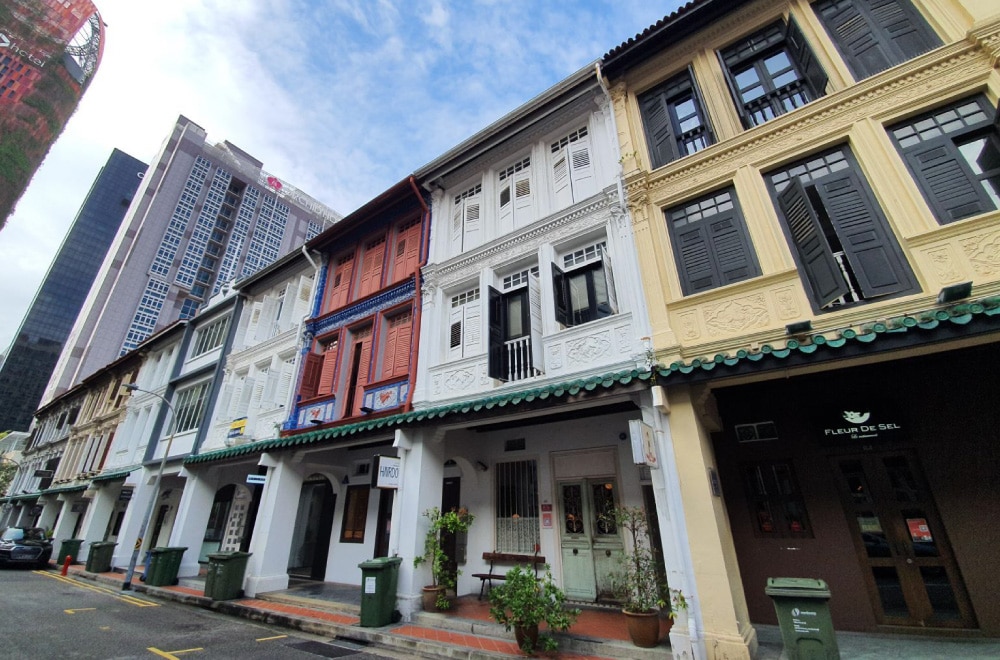 Source: Google
The shophouses along Balestier Road are also so full of history and are great subjects to sketch or paint. Those along Kim Keat Road, Martaban Road, Pegu Road, and Jalan Kemaman reflect the "Chinese Baroque" shophouse style. The URA website describes these buildings as bearing the "characteristic pastel-shaded walls with European glazed floral tiles, moulded capitals or pilasters, ornate moulded floral wreaths and festoons over windows". This row of shophouses was built in 1926 by a female developer called Madam Sim Cheng Neo, who also developed another row of buildings along 412-418 Balestier Road. The buildings blend Eastern and Western elements by combining the European-inspired exterior with figures of Asian symbolism such as bats. No. 412 has Sikh figures as its door guards and other buildings sports scenes that are said to reflect episodes from the life of Dr. Sun Yat Sen.
Storefriendly Balestier is located close to Toa Payoh MRT, Novena MRT, and Boon Keng MRT. You can take Bus 139 and 139M from Toa Payoh, or 21 and 131 from Novena. It is also within walking distance of Balestier Plaza and residential areas, so it will be easy to use the storage units as a second storeroom! We have units that are big enough to house the contents of a 3 bedroom apartment and everything in between, to suit all your needs!